Posts Tagged Lesson in Gentlemanly Behavior
3 results.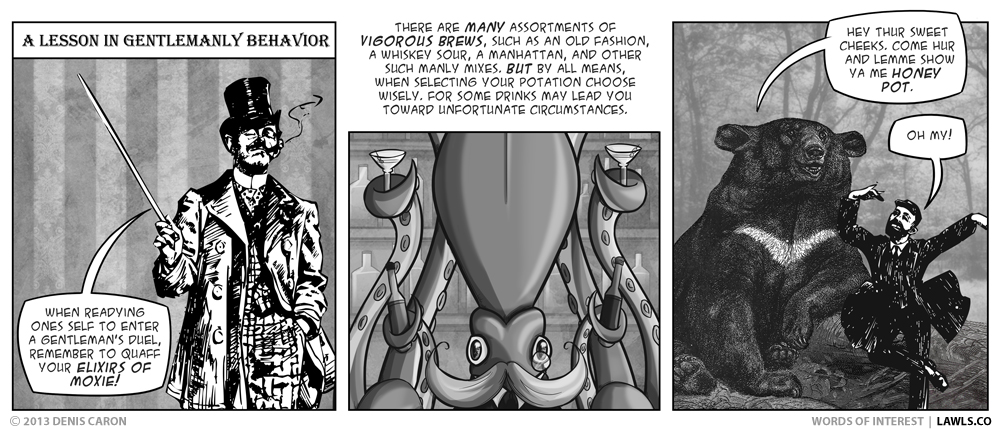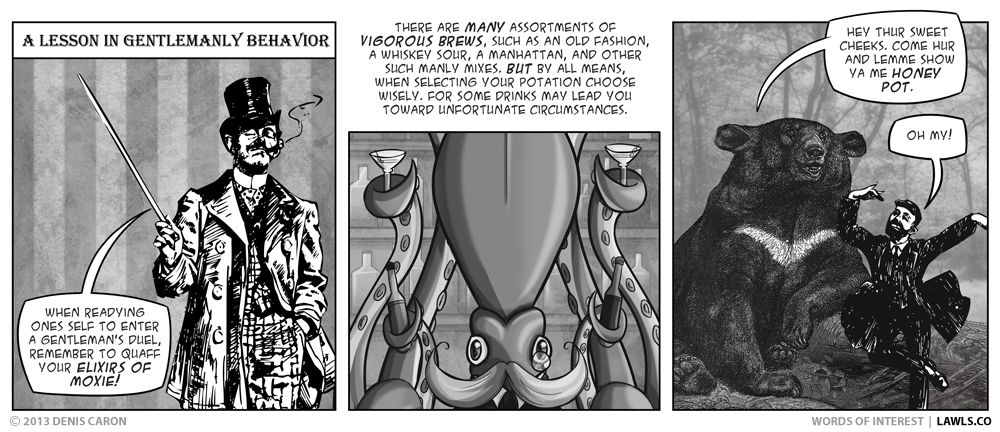 pot-val·iant [pot-val-yuhnt]
adjective
Brave only as a result of being drunk.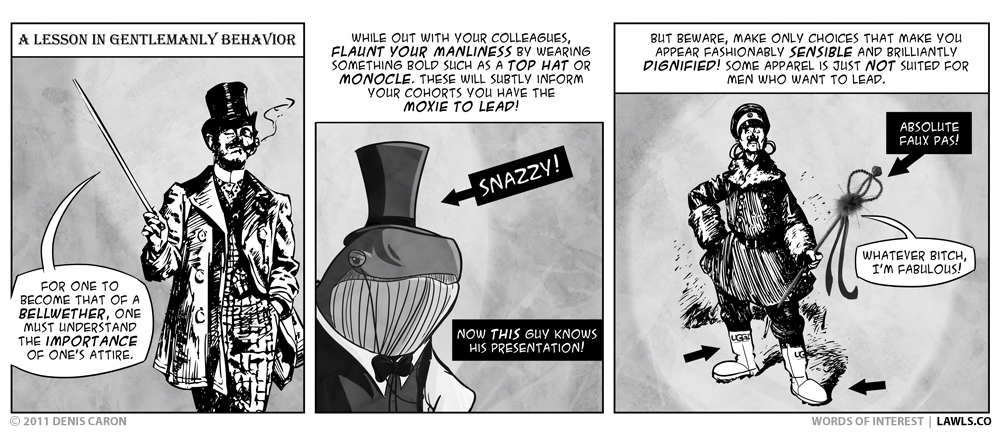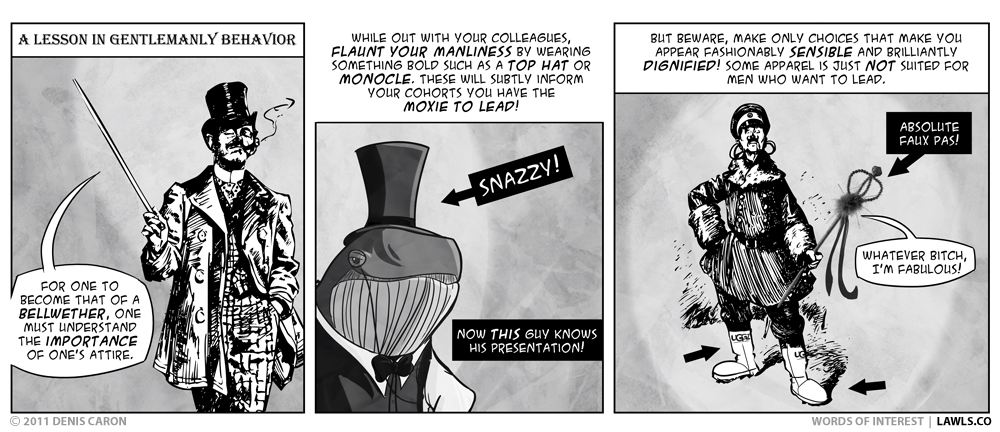 bell·weth·er \BEL-weth-uhr\
noun
A leader of a movement or activity; also, a leading indicator of future trends.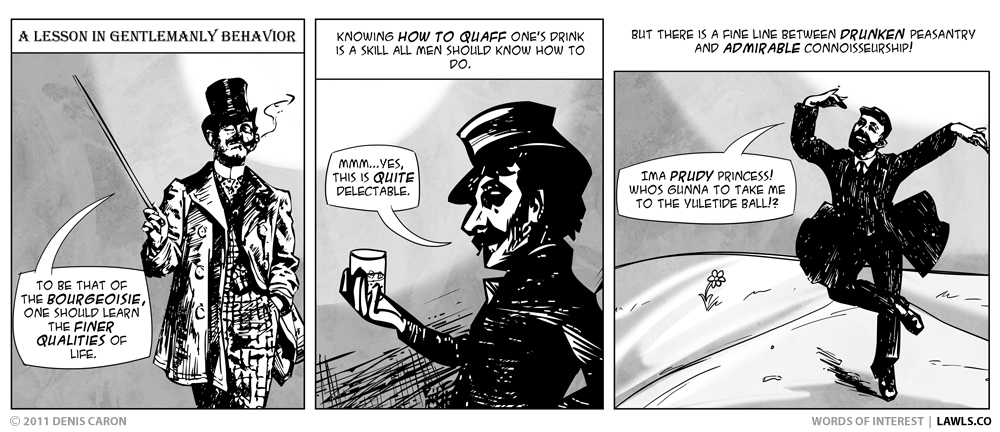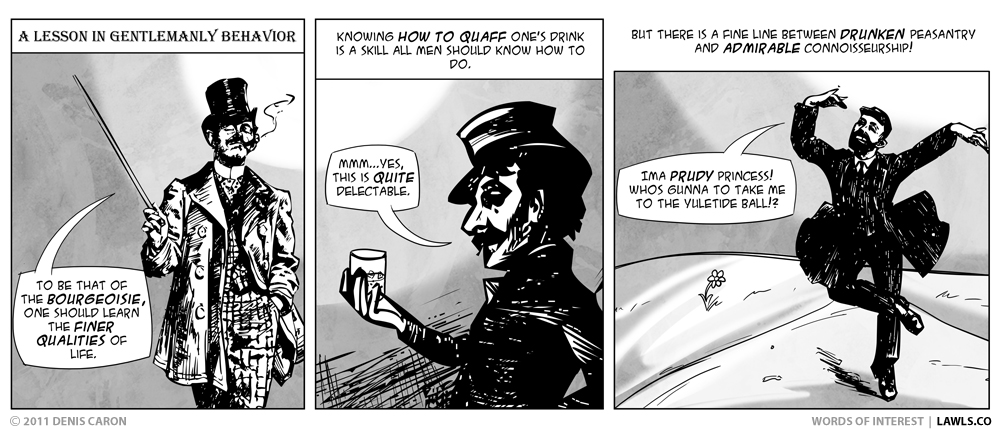 quaff  \kwof, kwaf, kwawf\
verb
1. To drink a beverage, esp. an intoxicating one, copiously and with hearty enjoyment.
transitive verb  (used with object)
2. To drink (a beverage) copiously and heartily.
noun
3. An act or instance of quaffing.
4. A beverage quaffed.